Scholarships available for the students
Bharati Vidyapeeth College of Nursing, Pune helps the students for the grant or payment made to support a student's education, awarded on the basis of academic or other achievement through various scholarships. Many of the students were availing various scholarships like Lila Poonawalla scholarship, DMER Minority scholarship, SNA / TNAI Scholarship etc.
1. Lila Poonawalla scholarship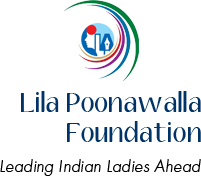 Lila Poonawalla Foundation is an Educational Trust in India whose vision is to contribute to the empowerment of Indian women by supporting academically outstanding and financially deserving girls, through scholarship to pursue higher education. Since its inception in 1996, over 12220 scholarships have been granted to 5848 deserving girls.
The foundation gives Scholarships to the girls from Pune, Amaravati and Wardha district.In Pune district LPF supports girls from school level until post graduation.
Padmashree Mrs. Lila Poonawalla is the pioneer as well as the driving force behind the foundation. She recognized the need of providing financial assistance to young girls so that their destinies could be changed with higher education.
The details of the scholarship (eligibility criteria, requirements etc) is available on the website http://www.lilapoonawallafoundation.com/
2. DMER Minority scholarship
Ministry of Minority Development, Government of Maharashtra is offering the Scholarship for students pursuing Professional Health Science Courses for the economically weaker and meritorious students belonging to Muslim, Sikh, Buddhist, Christian, Parsi and Jain minority communities.
The details of the scholarsips are available in the official website http://www.dmer.org/minoritydmer/asp_pages/frm_login.aspx
3. SNA / TNAI Scholarship
Student Nurses Association (SNA) & Trained Nurses Association of India (TNAI) also provides scholarships to the needy students.
The scholarship details are avilable in the official website http://www.tnaionline.org/